Diploma in Civil Engineering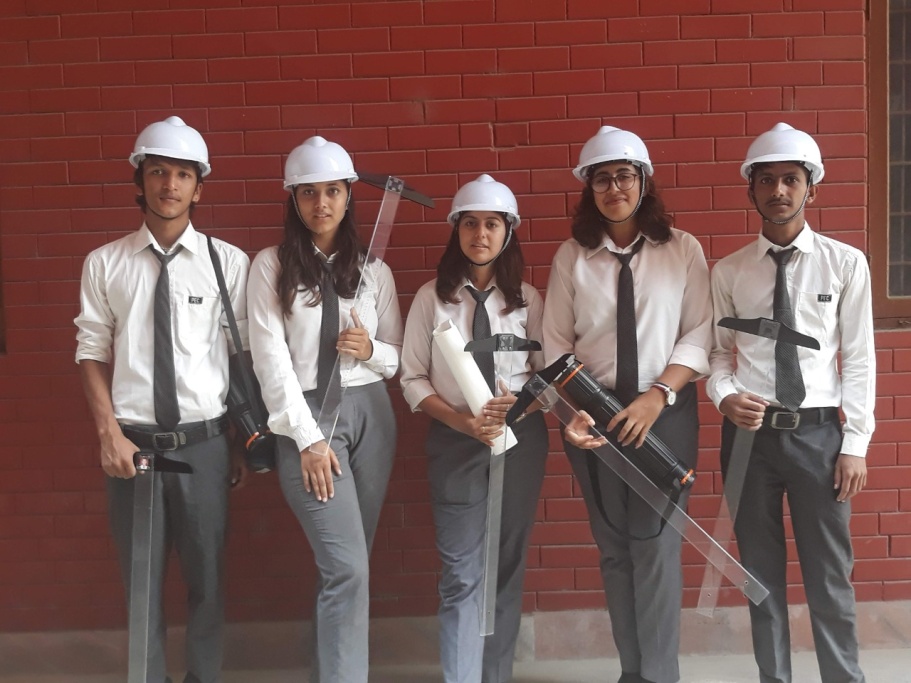 Diploma in Civil Engineering:

Civil Engineering is one of the prominent and popular disciplines within engineering. Many people in the developed countries, developing countries and under developed countries have given emphasis for the broader application of Civil Engineering. This field has been helping the world for the all-round physical infrastructure development and it has been creating wage and self employment opportunities both in public and private sectors.
Diploma in Civil Engineering is a 3 years ( 6 semesters) program run under the affiliation of CTEVT where students after SEE can enroll in this stream. This curriculum is designed with the purpose of producing middle level technical workforce equipped with knowledge and skills related to the field of Civil Engineering so as to meet the demand of such workforce in the country to contribute in the national economic development of Nepal. The knowledge and skills incorporated in this curriculum will be helpful to deliver the individual needs as well national needs in the field of Civil Engineering.
Eligibility Criteria:
• SLC Pass or SEE with minimum C grade in Compulsory Mathematics & Science and D+ in English.
• Pre-diploma in Civil Engineering with minimum 67.00%.
• Should pass entrance examination administered by CTEVT.
Course Duration: 3 years
Course Structure:
Semester
Course Code
Course Title
Credit Hours
First
EG 1101 SH
Applied Nepali I
4-0-0
EG 1102 SH
Applied English I
4-0-0
EG 1103 SH
Engineering Mathematics I
4-2-0
EG 1104 SH
Engineering Physics I
4-2-2
EG 1105 SH
Engineering Chemistry I
4-2-2
EG 1211 CT
Computer Application
2-0-2
EG 1101 AR
Engineering Drawing I
1-0-4
Second
EG 1201 SH
Engineering Mathematics II
4-2-0
EG 1202 SH
Engineering Physics II
4-2-2
EG 1203 SH
Engineering Chemistry II
4-2-2
EG 1201 CE
Workshop Practice I
2-0-6
EG 1201 AR
Engineering Drawing II
0-0-4
EG 2102 CE
Applied Mechanics
3-2-2
Third
EG 2101 SH
Engineering Mathematics III
3-1-0
EG 2101 CE
Surveying I
3-0-4
EG 1202 CE
Workshop Practice II
3-0-9
EG 2103 CE
Fluid Mechanics and Hydraulics
3-1-2
EG 2104 CE
Building Construction
6-0-2
EG 2105 CE
Engineering Materials
4-0-2
Fourth
EG 2201 SH
Social Engineering
2-0-0
EG 2201 AR
Construction Drawing and CAD
1-0-4
EG 2201 CE
Surveying II
3-0-4
EG 2202 CE
Estimating and Costing I
3-3-1
EG 2203 CE
Mechanics of Structure
4-1-2
EG 2204 CE
Soil Mechanics and Foundation Engineering
4-2-2
EG 2205 CE
Water Supply Engineering
4-1-2
Fifth
EG 3101 CE
Surveying III
3-0-3
EG 3102 CE
Estimating and Costing II
3-0-4
EG 3103 CE
Design of Reinforced Concrete Structure
4-2-2
EG 3104 CE
Transportation Engineering I
3-1-2
EG 3105 CE
Sanitary Engineering
3-1-0
EG 3106 CE
Construction Management
5-1-0
EG 3107 CE
Design of Steel and Timber Structure
2-1-1
Sixth
EG 3201 CE
Field Survey Camp
10 days x 8 hr
EG 3202 CE
Transportation Engineering II
3-0-0
EG 3203 CE
Estimating and Costing III
3-3-0
EG 3204 CE
Water Resources and Irrigation Engineering
4-2-2
EG 3201 MG
Entrepreneurship Development
3-0-2
EG 3205 CE
Project Work
0-0-10
EG 3206 CE
Elective
3-0-3
Full Curriculum Download : http://ctevt.org.np/uploads/docs/2021-10-31_diploma_in_civil_engineering_2021.pdf
Apply online: click here