Bachelor in Architecture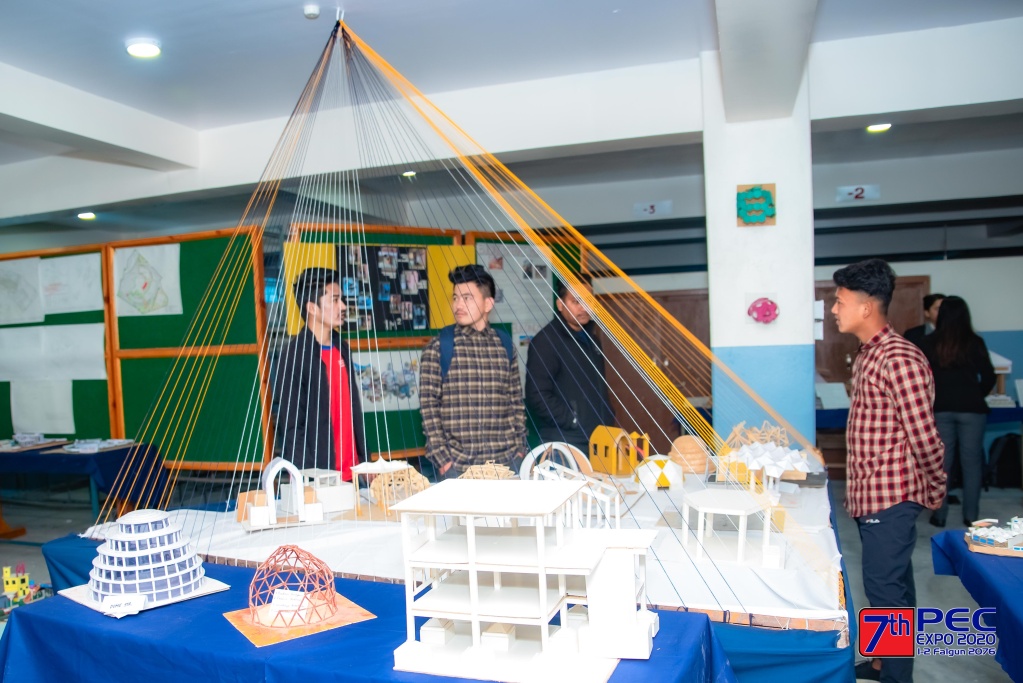 Bachelor of Architecture
The Bachelor of Architecture program is a 5 years program under Pokhara University. It is designed to produce professional Architects. The program provides students with sound conceptual foundation an practical skills in architecture. It is a five-year program spread over ten semesters. A student needs to successful complete 150 credit hours of course work, project work and thesis for graduation.
This course provides graduates with broad professional and theoretical knowledge of urban design, landscape architecture to the construction details and furnishings. It offers a unique combination of design, culture, science and technology. The comprehensive approach to architectural design and planning of private homes, skyscraper towers, stadiums, hotels, shopping malls, etc. are formally taught in the course, making the graduating students professionally competent at national and international level.
Eligibility criteria:
Students should have scored minimum of "C" Grade in all subjects in 10+2 (Secondary Level)
OR
Students who have passed I.Sc. or 10+2 (Science), or I.E. or equivalent 2nd division or above from University or boards recognized by Pokhara University.
Course Duration: 5 years
Course Structure:
| | | | |
| --- | --- | --- | --- |
| Semester | Course Code | Course Description | Credit Hours |
| First | MTH 112 | Mathematics I | 3 |
| | ARC 151 | Building Materials | 2 |
| | ARC 111 | Architecture Modeling | 2 |
| | ARC 112 | Architectural Graphics I | 2 |
| | ARC 121 | Introduction to Architecture | 2 |
| | ARC 101 | Basic Design I | 4 |
| Second | MTH 122 | Mathematics II | 2 |
| | ENG 104 | Communication Techniques | 2 |
| | CMP 101 | Computer and Programming | 2 |
| | ARC 113 | Architectural Graphics II | 2 |
| | ARC 114 | Photography | 2 |
| | ARC 102 | Basic Design II | 4 |
| Third | ARC 222 | Structural Forms | 2 |
| | SRV 202 | Surveying | 2 |
| | ARC 241 | Building Science I | 2 |
| | ARC 215 | Visual Arts | 2 |
| | ARC 231 | History of Western Arch. | 2 |
| | ARC 203 | Architectural Design I | 4 |
| Fourth | MEC 208 | Statics and Dynamics | 2 |
| | CMP 212 | Computer Aided Design I | 2 |
| | ARC 242 | Building Services I | 2 |
| | ARC 252 | Building Construction I | 2 |
| | ARC 232 | History of Eastern Arch. | 2 |
| | ARC 204 | Architectural Design II | 5 |
| Fifth | STR 331 | Structure I | 2 |
| | CMP 313 | Computer Aided Design II | 2 |
| | ARC 353 | Building Construction II | 2 |
| | ARC 361 | Architectural Elective I | 2 |
| | ARC 333 | History of Nepalese Arch. | 2 |
| | ARC 305 | Architectural Design III | 5 |
| Sixth | STR 332 | Structure II | 3 |
| | ARC 342 | Building Science II | 2 |
| | ARC 354 | Building Construction III | 2 |
| | ARC 371 | Landscape Architecture | 2 |
| | ARC 334 | History of Modern Arch. | 2 |
| | ARC 306 | Architectural Design IV | 5 |
| Seventh | STR 433 | Structure III | 3 |
| | ARC 423 | Working Drawings & Detailing | 2 |
| | ARC 481 | Settlement Planning | 3 |
| | ARC 462 | Architectural Elective II | 2 |
| | ARC 407 | Architectural Design V | 5 |
| Eight | ARC | Practical Office Experience | 15 |
| Ninth | STR 434 | Structure IV | 2 |
| | ARC 563 | Architectural Elective III | 2 |
| | ARC 455 | Estimating and Valuation | 2 |
| | ARC 465 | Directed Studies & Seminar | 2 |
| | ARC 443 | Building Services II | 2 |
| | 408 | Architectural Design VI | 5 |
| Tenth | ARC 524 | Management & Economics | 3 |
| | SOC 411 | Architects & Society | 2 |
| | ARC 509 | Architectural Design VII Thesis | 10 |
| | | | |
Apply online: click here