Message From Chairman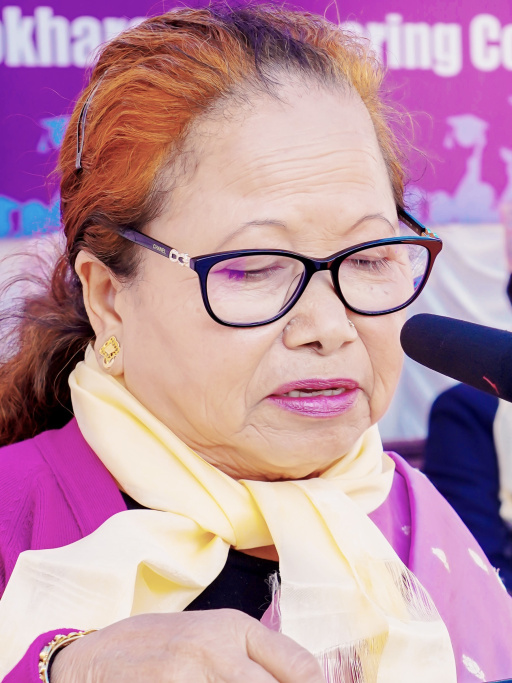 Dear all,
Pokhara Engineering College (PEC) is the pioneer institution offering varieties of courses in Engineering and Architecture. When we look back to our tireless efforts of two and half decades, we feel comfortable to find our alumni successfully contributing their services to national and international arenas with successful career.
During establishment this college had a dream to provide engineering education to aspiring students from local to other parts of the country, where as there was no option for higher education in engineering except heading to capital city Kathmandu. In such a crucial time, Founder Principal Late Er. Lekh Bahadur Gurung took a herculus responsibility to start a college under the affiliation of Pokhara University through private initiation. Having formed a dedicated academic team, he started it with undergraduate engineering programs, Civil, Electronics and Communication and Computer. Ever since, it has been proving excellent engineering education from bachelor to master's levels.
At PEC, we provide a conducive environment for the best learning. Well experienced and qualified faculty members, modern teaching pedagogy, full-fledged regular classes, friendly environment are some of the positive aspects of PEC. Technical education is a practice prone learning. PEC has always given priority to lab practices and field visits along with theory classes. The best infrastructure and modern lab equipments are assets to PEC. Students are made well versed with their practical knowledge because of which they easily get fit in the professional life after acquiring degree. Our respected Founder Principal, late Er. Lekh Bahadur Gurung had a dream to take this institution to great heights in quality and excellence, providing opportunities at affordable cost. Our motto is to carry his dream lifelong and keep putting efforts tirelessly for the holistic development of PEC. As said earlier, PEC happened to be established due to a strong need of an engineering college in suburbs, now having an age of about two and half decades, PEC assures all prospective students to join PEC for the best education and career.
Ms. Hira Gurung
Chairman
PEC